Times Newer Roman
The Crowdsourced Font of the Future!
Is it a bad idea to let Itch.io design me a font? Maybe. But will it be funny? Probably. Introducing "Times Newer Roman", a community sourced font where users can draw characters and letters! Users can even vote on the best/worst drawings!
How It Works
In the main game, there are two tabs a player can look at, one called "Draw" and one called "Vote". The drawing tab provides them with all the resources necessary to create artistic masterpieces. The left side is the canvas, and the right side provides tools + the character/letter the artist is supposed to replicate. The name of the artist can also be changed by clicking on "Anonymous", changing the default name! The voting tab shows you the many horrors and works of art your fellow creators have been drawing. You can like/dislike any drawing! Sharing is also encouraged!
Notes
The game takes a second to load up! Give it like 10-20 seconds! You can also change the sorting options by clicking on the "Sort By" or "Time" options on the voting page. You can also click on the images on the voting page to fullscreen them! Sharing doesn't work on the itch.io version due to some security stuff (it doesn't let Unity write to the browser's clipboard for some reason). It works on the website version at https://crowseeds.com/font/ though.

Previews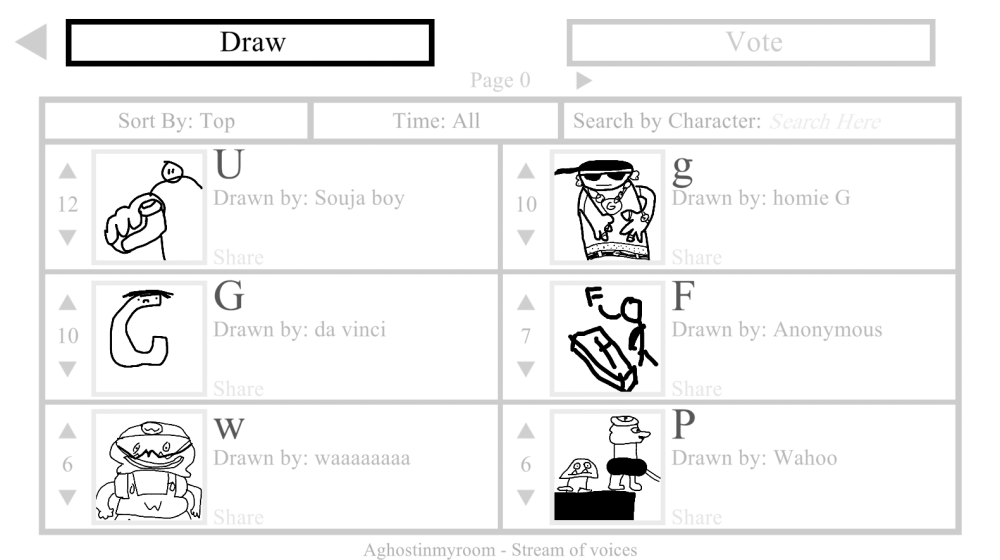 look at all the silly drawings!!!!!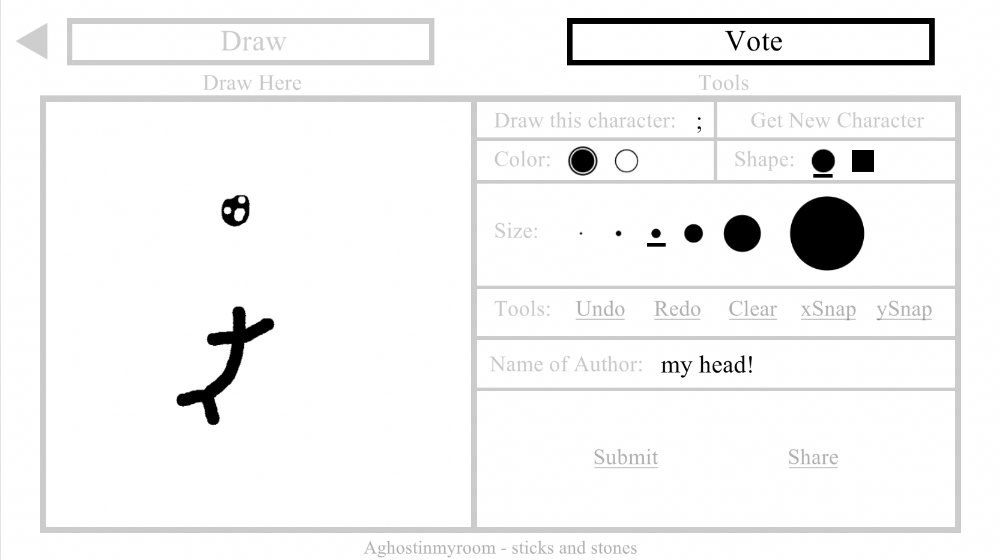 i drew this!!!!!
Comments
Log in with itch.io to leave a comment.
When I click share it doesn't seem to actually copy into clipboard (using brave browser)
Yea, due to itch.io's security measures, you can't have a game write to the player's clipboard.

Clipboard works when hosted on my website https://crowseeds.com/font/

Fixed!!!! Found a workaround!! Share as much as you want now!!!!!!